Shop & collect on your next AEGEAN flight
Do your pre-flight shopping anytime, anywhere!
Browse & add to cart Exclusive products available at the click of a button
Earn or redeem miles Login to your Miles+Bonus account and collect or spend miles with every order!
Collect on board Welcome on board, your order is waiting for you!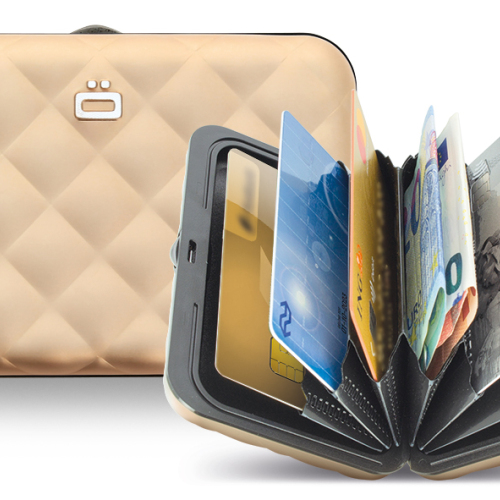 Product code: VR392
RFID Safe Aluminium Wallet Quilted Rose Gold
Ogon
€
45.00
Earn 90 Μiles
or 13,500 Μiles
Description
Elegant quilted wallet made in France. This light and strong wallet gives a super fast access and an optimum protection. Quick and easy access to your cards. Designed to open with one hand. For 10 cards and cash. Metal lock. RFID Safe: protection against demagnetization and electronic data theft. International warranty.
10,8 x 7,2 x 2 cm. 78 g.
New to Shop in the clouds