Shop & collect on your next AEGEAN flight
Do your pre-flight shopping anytime, anywhere!
Browse & add to cart Exclusive products available at the click of a button
Earn or redeem miles Login to your Miles+Bonus account and collect or spend miles with every order!
Collect on board Welcome on board, your order is waiting for you!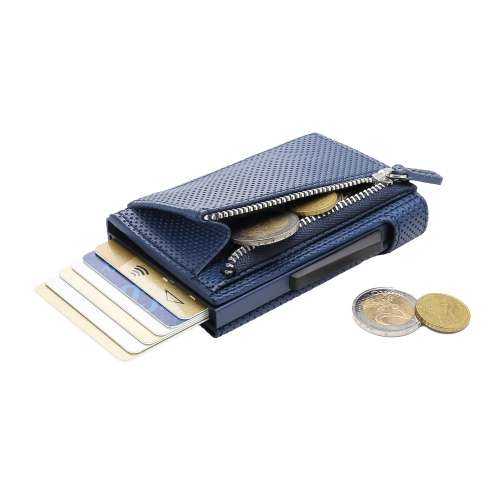 Product code: VR561
Traforato Blue Cascade Zipper Wallet
Ogon
€
60.00
Earn 120 Μiles
or 18,000 Μiles
Description
The Cascade Zipper Wallet can fi t 1 to 8 cards & coins, as well as receipts and banknotes. It not only has a card ejection mechanism, but also a bank note & cards pocket in Vegan leather on the outside. Protection from RFID theft - Your cards are protected from electronic data theft. 2-year manufacturer's warranty.
Dimensions: 9,7 x 7 x 2,9 cm.
Weight: 93 g.
New to Shop in the clouds