Shop & collect on your next AEGEAN flight
Do your pre-flight shopping anytime, anywhere!
Browse & add to cart Exclusive products available at the click of a button
Earn or redeem miles Login to your Miles+Bonus account and collect or spend miles with every order!
Collect on board Welcome on board, your order is waiting for you!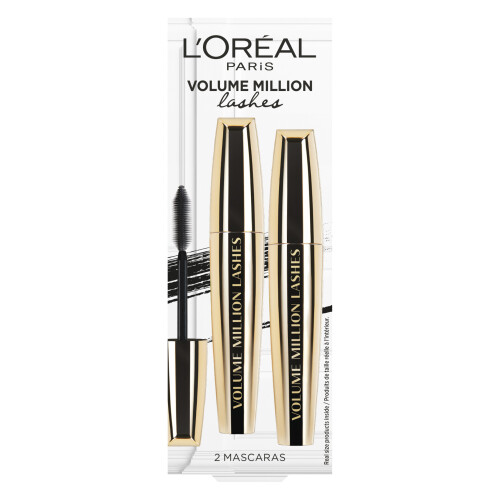 Product code: CS341
Volume Million Mascara duo
L'Oréal Paris
€
22.00
Earn 44 Μiles
or 6,600 Μiles
Description
Millionize your lashes with L'Oréal Paris mascara: Volume Million Lashes. The Millionizer Brush has a multitude of bristles which separate lashes for a fanned-out effect. The elastomer applicator is ultra flexible with both long and short bristles to coat  lashes. The Excess Wiper removes excess mascara: no overload, no clumps. It leaves the brush coated with just the right amount of formula to achieve a volumized appearance with no overload and no clumps.
New to Shop in the clouds