Shop & collect on your next AEGEAN flight
Do your pre-flight shopping anytime, anywhere!
Browse & add to cart Exclusive products available at the click of a button
Earn or redeem miles Login to your Miles+Bonus account and collect or spend miles with every order!
Collect on board Welcome on board, your order is waiting for you!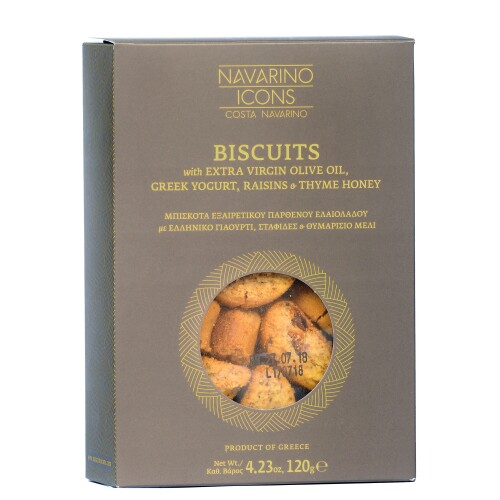 Product code: VR542
Bisquits with Yogurt
Navarino Icons
€
5.00
Earn 10 Μiles
or 1,500 Μiles
Description
Baked according to an authentic recipe handed down for generations, these biscuits are prepared with extra virgin olive oil, Greek yogurt, thyme honey and raisins. Whether dipped in a steaming cup of coff ee or tea, they are delightfully addictive and add a lightly sweet taste every time.
Product Details
• All Natural
• Crunchy and light
• Enticing aroma
New to Shop in the clouds