Shop & collect on your next AEGEAN flight
Do your pre-flight shopping anytime, anywhere!
Browse & add to cart Exclusive products available at the click of a button
Earn or redeem miles Login to your Miles+Bonus account and collect or spend miles with every order!
Collect on board Welcome on board, your order is waiting for you!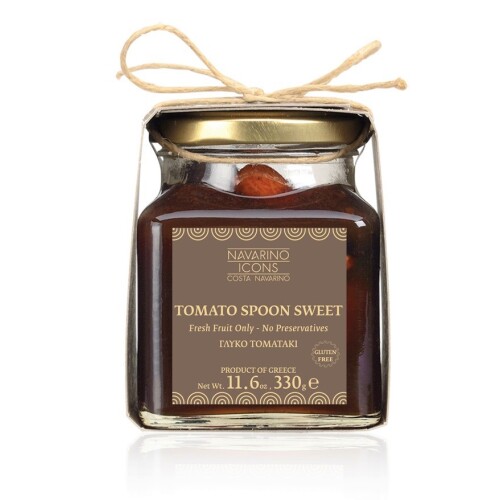 Product code: VR560
Tomato Spoon Sweet
Navarino Icons
€
11.00
Earn 22 Μiles
or 3,300 Μiles
Description
Spoon sweets are traditional Greek welcome treats made from whole fruits. This unique sweet is prepared in the traditional Messinian way in a local workshop by gently boiling in syrup fresh tomatoes handpicked from sun-drenched fi elds. Enjoy as a dessert or as topping for Greek yogurt.
Product Details
• With 100% locally grown tomatoes
• All-natural, without any preservatives
• Naturally gluten free
• Vegan
New to Shop in the clouds